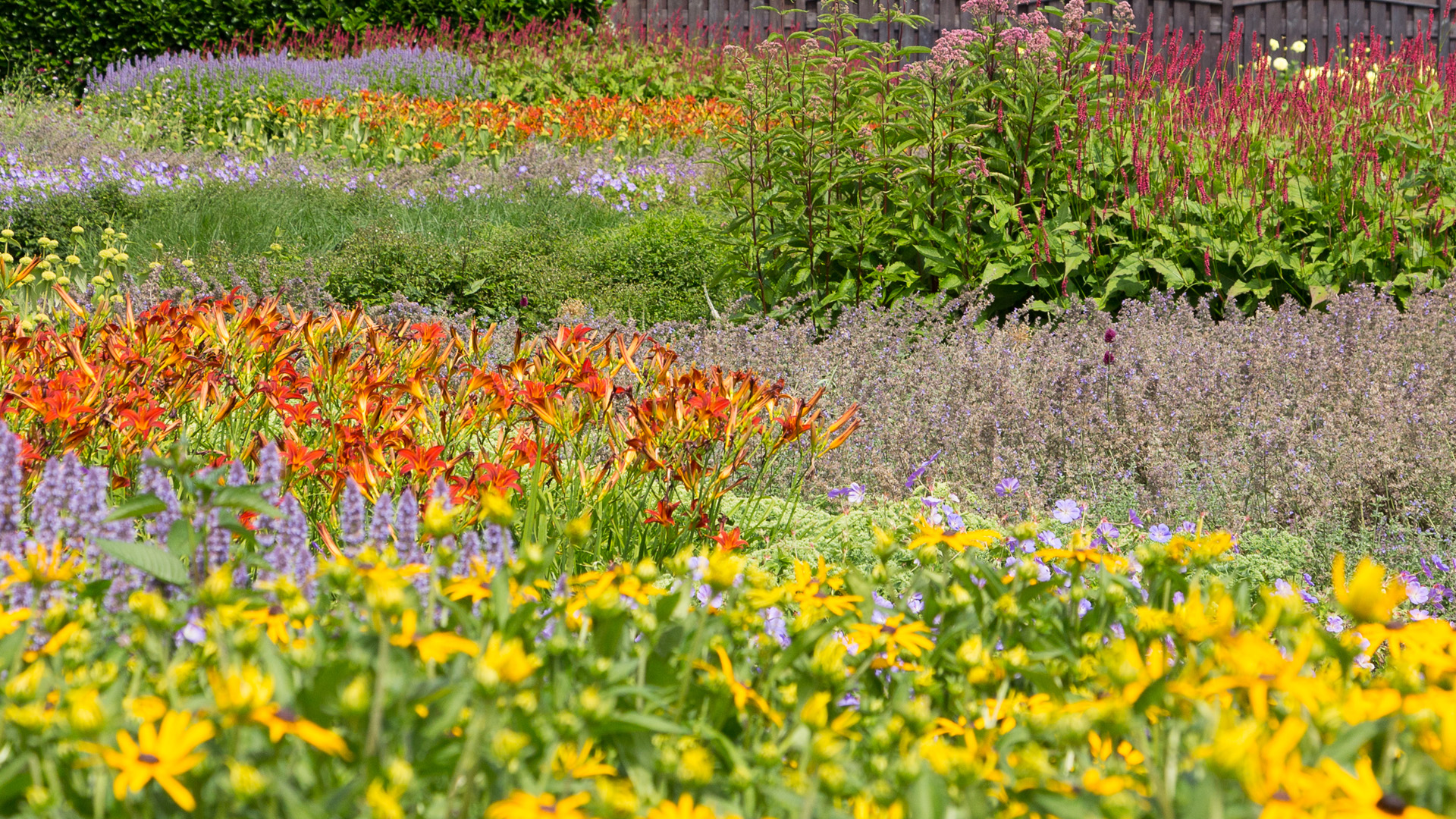 More colour and biodiversity in the living environment
In addition to supplying and planting flower bulbs, we want to broaden our horizon. In collaboration with Griffioen Wassenaar, we offer colourful, low-weed perennials for public green spaces, but also for projects such as offices and parking areas. The great variation and the long flowering season mean that perennials make a major contribution to the biodiversity in the living environment. Perennials attract many different butterflies, bees and insects.
The perennials are sustainably grown in low-peat substrates, in an extra heavy pot size (P11) for a large root ball. The application of eight plants per square meter ensures rapid dense growth. As a result, weed growth has less chance and maintenance is manageable.
Because the costs of management and maintenance are considered, we work with specifically selected strong types of perennials.
Before planting, the soil is improved with a special substrate that adds a good amount of long-acting organic fertiliser to the soil. This ensures a better structure of the soil.
Every year after the winter, at the right time according to the carefully composed care plan, the perennials are mowed, fertilised and mulched in one go with a mulching machine. This annual treatment ensures an environmentally friendly way of feeding and rejuvenates the crop, which also ensures a long lifetime.